Low Frequency HIFU Piezo ceramic
High Intensity Focused Ultrasound (HIFU) technology is to focus ultrasound on a single point to produce high energy, function on the dermis and SMAS layer of skin, stimulate the proliferation and recombination of collagen, effectively achieve the effect of compact contour and smoothing lines.
Focused ultrasound does not heat the skin surface, nor does it need to pass through the skin as a medium for the transmission of laser energy, so it does not affect the tissue on the skin surface and the tissue through which the laser passes, of course, there will be no excessive heat residue on the skin surface. In this way, the epidermis will not be affected by heat, which can reduce the Eastern people's thermal reaction easily, and greatly reduce the chance of scald. Focused ultrasoundtherapy produces thermal coagulation points in the SMAS layer, and the thermal effect diffuses outward from the coagulation points, so the heat source is concentrated in the SMAS layer to be treated. It can produce more collagen denaturation.
Piezoelectric Ceramic Material: PZT-8 PZT-4
Frequency : 250KHz, 400KHz, 800KHzCustomized frequency available.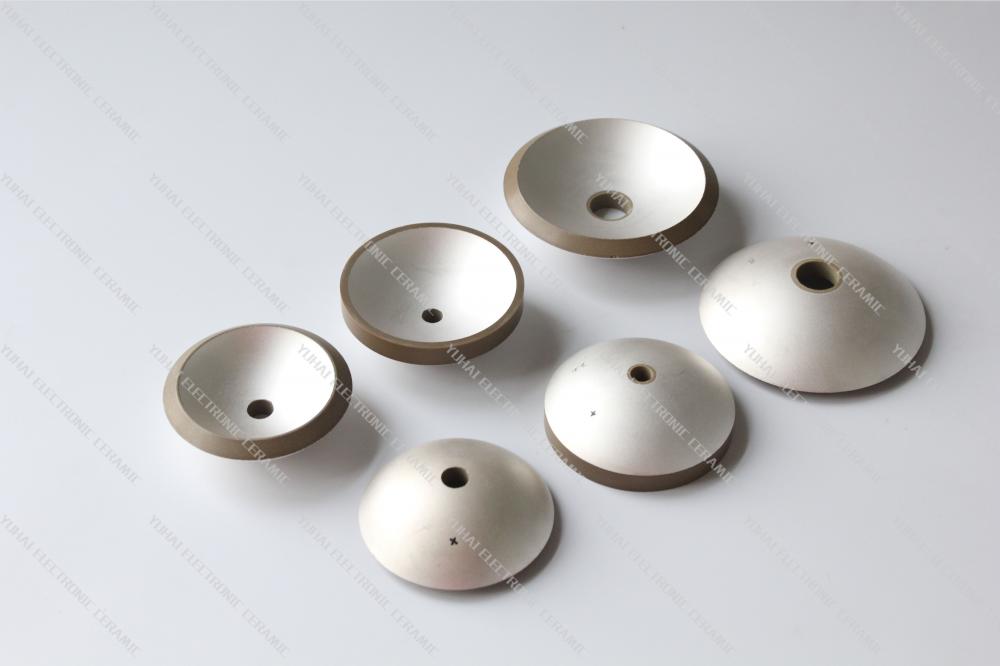 Yuhai company provides
Piezoceramic materials (PZT) , more than 30 formulations of piezo materials

Piezoceramic components

Customized piezo ceramic components and ultrasonic transducers/transducers

Various different shapes in many different geometries such as disks, plates, tubes, customized shapes

High resonant frequencies to 10 MHzŸ Piezo composite machining
Core Competences of Yuhai piezo ceramic elements
more than 30 formulations of piezoelectric materials, stable and superior performance, to meet various piezo applications.

Forming process with dry pressing, rolling film and isostatic pressing.

High precision machining equipment for other special shaped components such as inner, outer circle and hemisphere.

be the manufacturer of supplying the most complete components varieties in China.

Certified in accordance with ISO 9001.

product consistency reached 99.9%
OEM Adaptations
Piezo transducers for ultrasonic applications

Assembly of complete transducer components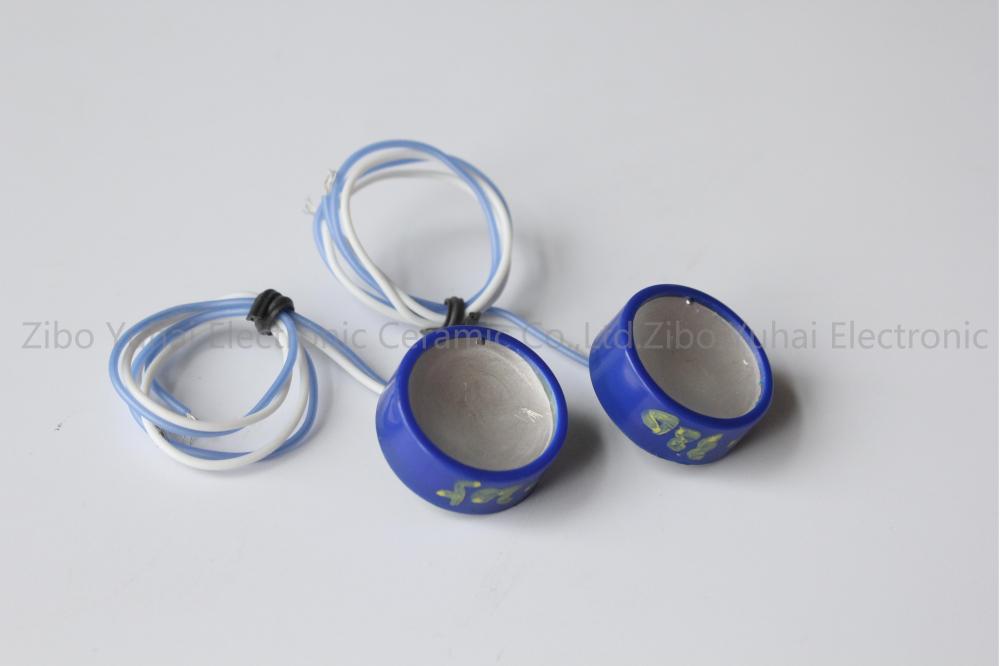 We could not find any corresponding parameters, please add them to the properties table
ADDRESS: No. 57, Chuangye Road, Development Zone, Zibo, Shandong, China